Last year this time, there was much anticipation over the IPOs of entities such as insurance behemoth LIC and logistics start-up Delhivery. The two, among a handful of mega IPOs, could not deliver investor money in 2022. In fact, Delhivery and LIC, along with payments firm AGS Transact, eroded investor value.
This time round, capturing headlines is Honasa Consumer Ltd, which owns new-age FMCG brands such as Mamaearth, The Derma Co, Momespresso, BBLUNT, Ayuga, and Aqualogica. The Gurugram-based company has filed preliminary papers with the Securities and Exchange Board of India to raise funds through an initial public offering (IPO).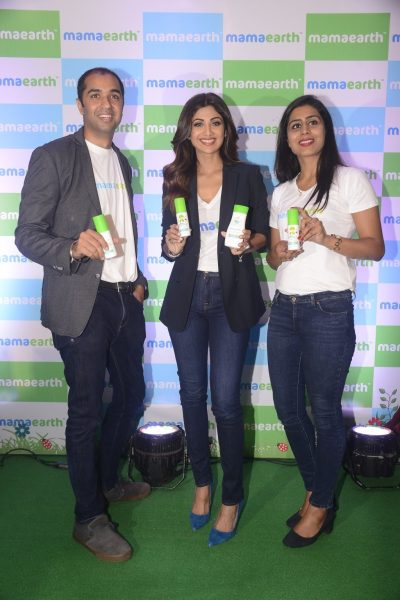 Here are five quick facts about the IPO.
1. What is the size of the IPO?
The Mamaearth IPO comprises a fresh issue of equity shares worth ₹400 crore and an offer-for-sale (OFS) component of 4,68,19,635 equity shares by promoters, investors and other selling shareholders, according to the draft red herring prospectus (DRHP). The company may explore a pre-IPO placement aggregating to ₹80 crore.
Those offering shares in the OFS include promoters Varun Alagh and Ghazal Alagh, and investors like Fireside Ventures Fund, Sofina, Stellaris, Kunal Bansal and Rohit Bansal, Rishabh Harsh Mariwala of FMCG firm Marico and Bollywood actor Shilpa Shetty Kundra. The offer also includes a reservation of up to ₹10 crore for subscriptions by eligible employees.
2. How will the proceeds be used?
Mamaearth will use the net proceeds from the IPO towards advertising expenses to improve awareness and brand visibility, setting up new exclusive brand outlets, investment in its subsidiary BBlunt for setting up new salons, general corporate purposes and inorganic acquisition.
Mamaearth, which was founded in 2016, was originally a babycare brand. Subsequently, it expanded its presence into the beauty and skincare products segment. Its competitors include WoW Skin, The Moms Co, Plum, and mCaffeine.
3. How did the company turn into a unicorn?
Honasa Consumer was founded in 2016 by the husband-wife duo Varun and Ghazal Alagh. It began with the launch of Mamaearth and over the years added five more brands to its portfolio — The Derma Co, Aqualogica, Ayuga, BBlunt and Dr Sheths — and built a House of Brands architecture.
In January 2022, the company entered the unicorn club, meaning its valuation crossed $1 billion. It was the first unicorn of 2022, and the last one of the year to file for an IPO.
Post IPO, Mamearth will become India's second beauty and personal care brand to list on the stock exchanges. The first to do so was Nykaa.
4. How sound are its financials?
Profitable start-ups are rather rare, and Mamaearth belongs to this club. It became profitable in FY22, reporting a standalone net profit of ₹19.8 crore. It had posted losses of ₹1,332 crore in FY21 and ₹428 crore in FY20. In the first half of FY23, the company registered a net profit of ₹4 crore.
The company's gross profit margin improved over 3 percentage points to 69.96 per cent in FY22, against 66.5 per cent in FY20.
While its start-up peers such as Snapdeal and Mobikwik have postponed or shelved their public issue plans due to balance-sheet woes, Mamaearth is going ahead with its IPO, probably banking on its profitability to convince investors.
5. What's the Shilpa Shetty connection?
Mamaearth's DRHP indicates that Shilpa invested ₹6.7 crore in the company and acquired over 16 lakh shares at ₹41.86 apiece. She had first invested in the company in 2018, when it was still an exclusively babycare products maker.
While how much Shilpa makes from the IPO depends on how well it is received by investors, the precedents are promising. Bollywood actors Katrina Kaif and Alia Bhatt, as early investors in Nykaa, made a tidy profit from the start-up's IPO.
Alia had invested ₹4.95 crore in Nykaa in July 2020. Her stake in the company was estimated at ₹54 crore on November 10, 2021. Katrina, on the other hand, formed a joint venture with Nykaa in 2018 to launch Nykaa-KK Beauty to retail her cosmetic brand Kay Beauty. Her ₹2.04 crore investment in Nykaa yielded her ₹22 crore in November 2021.