Pune based Sai Paks India Pvt. Ltd. leading manufacturer of shrink sleeves, self-adhesive labels, mono cartons invest in 9 color 450 MM width UFO flexo press from U.V. Graphics technologies Pvt. Ltd. Specification of the press is 450 MM wider width, 9 color all UV stations, dual core elongated hot air dryers for special applications, dual servo for minimum wastage and accurate registration, speed of the press is 175 meters per minute, online rotogravure unit is installed on press, press can print peel and seal (labels on label / Multilayer), aluminium foil (lids / blister), self-adhesive labels, shrink sleeves, mono cartons, press can handle substrate range from 8 microns to 350 gsm, press is equipped with delam relam & turnbar, corona treaters from vetaphone.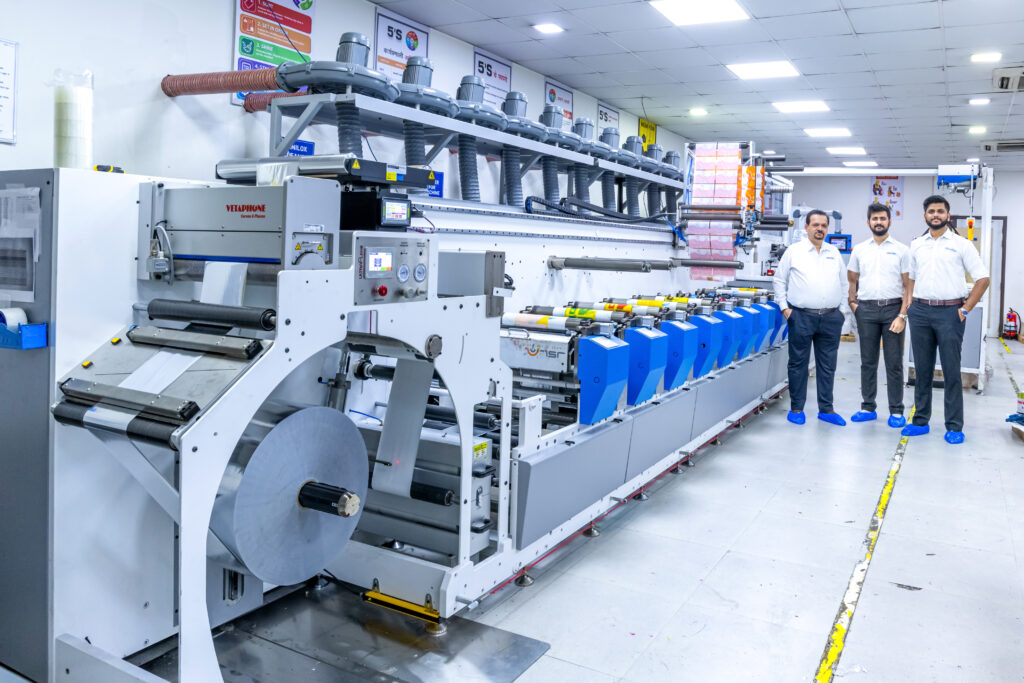 Sai Paks will be showcasing some of the premium samples and premium effects like soft touch, tactile effect, sand touch effect, wet touch effect, etc.
Besides this, Sai Paks infrastructure is equipped with 4 flexo presses and 4 offset presses from brands like Mark Andy, Heidelberg. Sai Paks also have 2 online inspection systems for zero defect in packaging, automatic punching machines, online folder gluer, etc.
Sai Paks has also invested in rotogravure press 1300 MM wider width with solvent base / solvent less lamination, slitter, offline wide web UV coating machine, pouching machines for flexible laminates. New flexible laminates facility will be operational from 10th May 2023, Sai Paks is a one stop solution for all your packaging requirements under one roof.
Sai Paks have won National Awards for Excellence in Printing 2023, Global Print Excellence Awards 2023, Innovative Printer of the Year 2022 from PrintWeek, Label Awards 2022 for FMCG packaging, Entrepreneur of the year 2022 & 2018 in service business Printing, etc.
Meet Sai Paks India Pvt. Ltd. at CMPL Expo booth number – G-14 for more information.