Legend 1942's Heritage, Flamboyance, and In-DNA gender-fluid fragrances are inspired by the cultural legacy of India. And their ingredients reflect this as well.
What is the first thing that comes to your mind when you hear the words 'body fragrance'? Probably 'personal' or 'individualistic'? Or, your favourite brand's name–Chanel's iconic Coco Mademoiselle, Tom Ford Black Orchid, or if you are an ardent follower of Instagrammer DietSabya, Jo Malone's Oud & Bergamot might be the first name on your mind.
India is the home to tuberoses, sandalwood, patchouli, vetiver, and jasmine—key ingredients used to create a bottle of heavenly-smelling perfume—but not many Indian brands come to mind when we think about body fragrances. We continue to depend on our NRI relatives to get us a bottle of our favourite fragrance from duty-free.
Seasoned fragrance professional and brand strategist Anuradha Sansar wants to change that. "I want Indians to experience the quality ingredients that come from our own land…We are creating a brand where Indians get to enjoy the offerings the country has to offer—in quality and aesthetics that they deserve, and at a fair price," she tells YS Life over a Zoom call.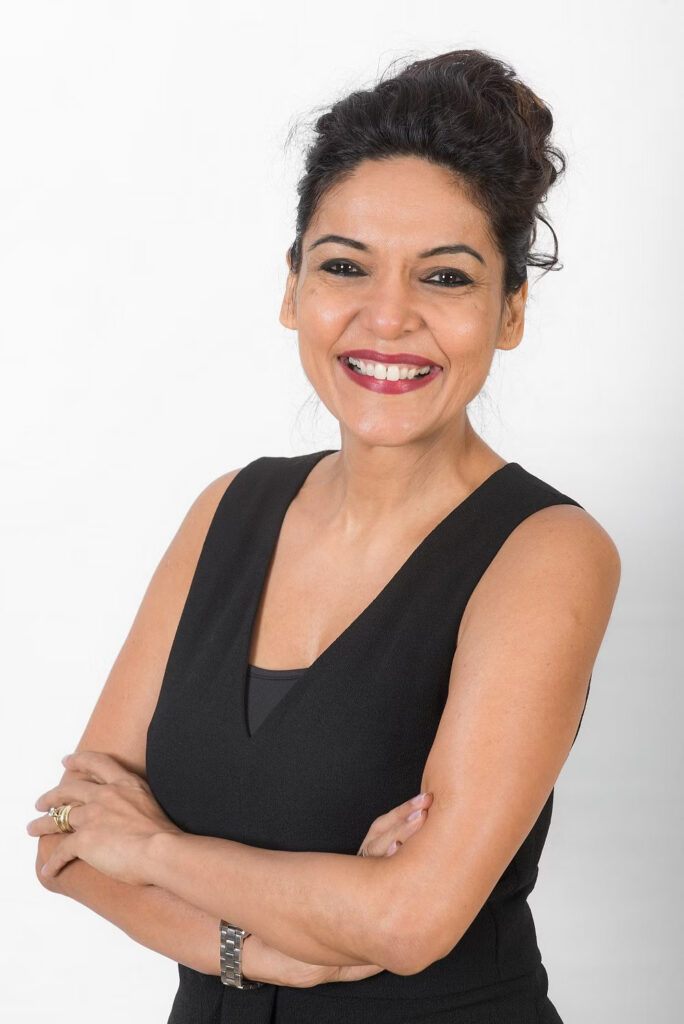 Earlier this September, Anuradha launched Legend 1942, a mass-premium fragrance brand made in India, by Indians, and for Indians. The brand name is a tribute to Bollywood's legend and curator of the fragrance brand Amitabh Bachchan. 
"We wish to change the narrative around Made in India fragrances. We are positioning Legend 1942 as a homegrown luxury brand that offers a world-class olfactory experience. With India as our muse and our farmers as inspiration, we are here to take our aromatic legacy to its deserved fruition," she says. 
Former Global Fragrance Director for Givaudan, Anuradha has served as the Creative Head (SEA) at Keva Fragrances for 13 years. She has helped in the setting up of centres for the SH Kelkar & Co brand in Jakarta, Singapore, Amsterdam, and Milan. In 2018, Amitabh Bachchan Corporation Ltd., keen on launching a premium Made-in-India fragrance brand that had the potential to eventually travel the world, approached Anuradha, who readily accepted this challenge. 
The task, however—to capture the essence of India in a bottle—was not simple and took almost four and a half years to come to life. Amitabh Bachchan's design and aesthetics formed the backbone of the bottle and fragrance and Anuradha took his idea to build what Legend 1942 is today.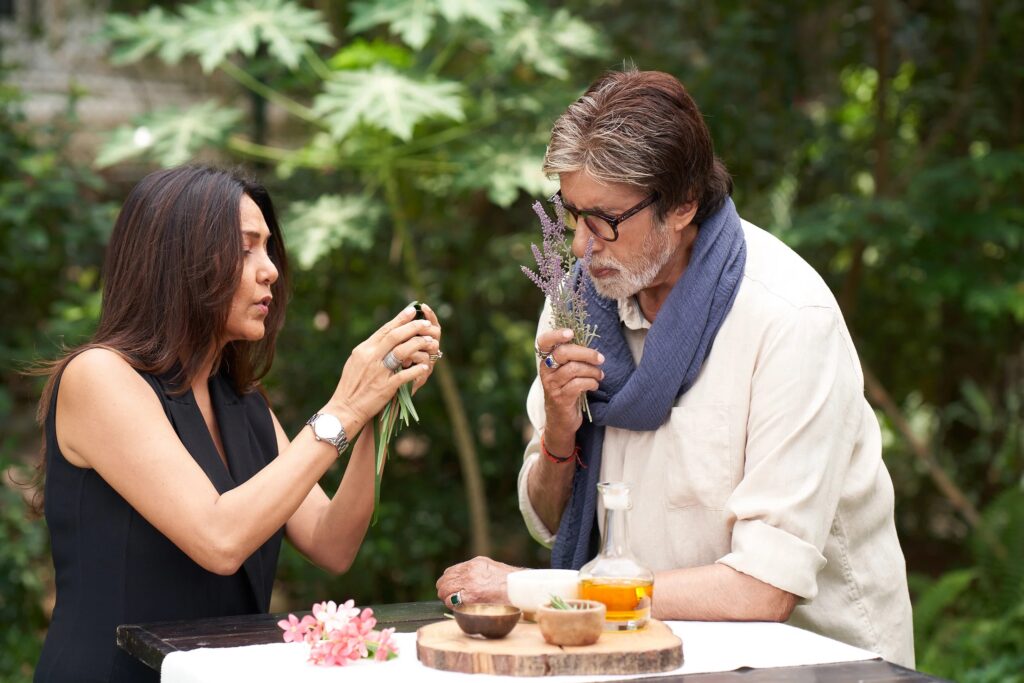 "We launched it pan-India but we are 100% taking this international," she quips.
India in a bottle 
The line of fragrances consists of three variations—Heritage, Flamboyance, and in-DNA—that have two sub-variants each. All the fragrances are gender-fluid in nature, and are packaged in black and white bottles, representing 'yin and yang'. 
Heritage is exactly what it sounds like. It is made from Indian ingredients that have been used as fragrances by our ancestors. Heritage White consists of sandalwood, patchouli, rose, and saffron; while the black version has more of a musky tone, made from oudh and sandalwood with notes of lemon, bergamot, rose, amber, and guaiac wood. 
Flamboyance, on the other hand, "Is derived from Mr Bachchan's heydays—the era of leather and lace. The fragrance is superbly fresh and can be worn when you wish to announce your arrival," explains Anuradha.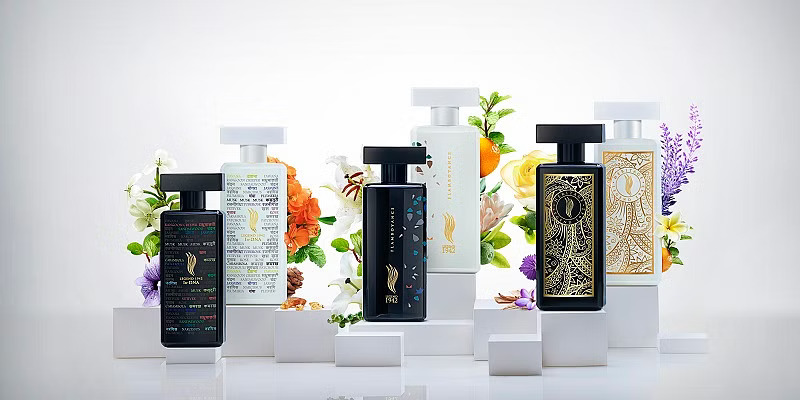 The white has pink champaca as the main ingredient, with hints of pear, blackberry, orris, orange flower, praline, jasmine, patchouli, tonka bean, and vanilla. On the other hand, the black version has notes of citrus, lavender, spices, and amber.
Finally, In-DNA, which is a play on the words India and DNA. "Wherever you are in the world, if you love India, this fragrance is for you," she explains. The white bottle has jasmine and citrus, with notes of tuberose, musk, and orris. The black bottle has vetiver with notes of orange, mint, cedarwood, pepper, and patchouli. 
Quality at mass 
Given the age of digital-first everything, most new brands today focus on cracking the online consumer base, listing themselves on the various ecommerce platforms in order to reach a wider audience. But Legend 1942 decided to stay away from that race. While the brand is completely digital, it is not available on any ecommerce platform. 
"We want Indians to experience the quality ingredients that come from our own land," explains Anuradha, adding that masses here do not get to experience premium perfumery owing to its high cost. The lower-end brands, on the other hand, do not use premium ingredients at all. "The Chanel's of the world use our rose centifolia and sambas jasmine, and sell them at exorbitant prices…We are building a brand where Indians enjoy the offerings that their country has to offer but at a fair price. And this is only possible because we are not paying margins to the ecommerce players," she adds.  
Thus, Legend 1942's goal is to offer premium products at a mass-premium price by not listing itself on any marketplace. A 30 ml bottle starts from Rs 3,000 and goes up to Rs 3,750. For the 100ml bottle, the price ranges from Rs 6,000 to Rs 7,500. 
Legend 1942 In-DNA (White). However, if you are confused about where to start, Legend 1942 has launched a discovery set—a collection of all six fragrances in 7 ml bottles—for you to find your perfect fragrance.