With a focus on perfection and precision, Ginni Filaments Limited is holding its leading position in the nonwoven, technical textile and consumer wipes market, ensuring that hygiene is paramount when it comes to creating quality products
Back in the 1990s, Dr. Rajaram Jaipuria started Ginni Filaments. After being part of several other industries such as sugar, synthetic fibre, etc., he was with a firm belief that India could be the largest producer of textile goods. His fifteen-fold growth over its first 10 years brought honour to the organisation's existence. He came to be known as a powerful modernism advocate who employed top-notch technologies to instil high standards of culture throughout the group.
Shishir Jaipuria is carrying forward the legacy of his family and is currently serving as Chairman and Managing Director at Ginni Filaments Limited. Jaipuria is also Chairman of the Seth Anandram Jaipuria Education Society, which is involved in imparting quality education through its schools and management institutes. The group has always made a considerable contribution to philanthropic endeavours, including educational institutions, hospitals and charity organisations, in addition to being the principal driver behind the Ginni Filaments Group.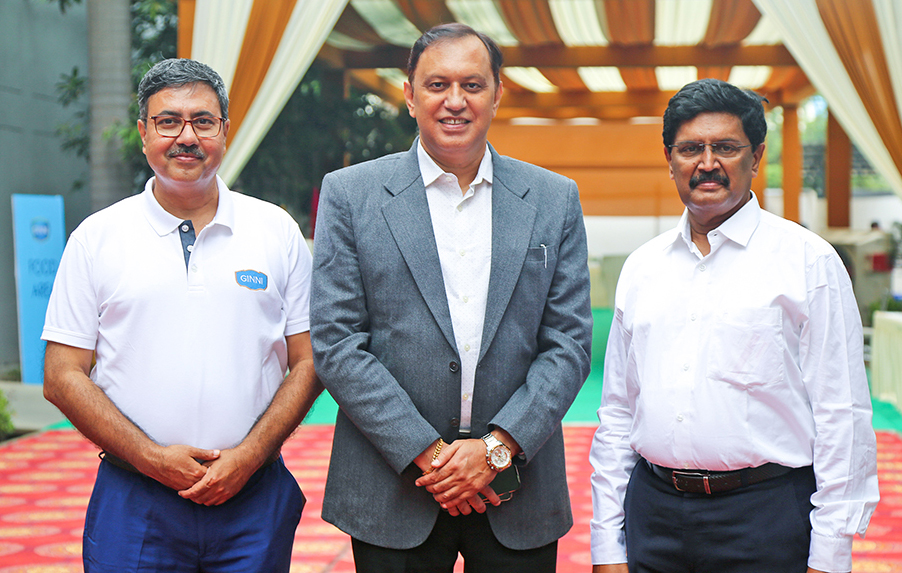 The dream was always to make Ginni Filaments the 'go-to' supplier for cotton yarn, knit textiles, clothing, and technical textile by providing constant quality. Over the years Ginni Filaments has aggressively expanded the wipes industry in India and kept its position as a pioneer and an industry leader. All these plans and visions have turned into reality over the past several decades and as the following interview illustrates, the journey to excellence continues.
Inception of Ginni Filaments
Ginni Filaments Limited's Chief Executive Yash Japuria recalls how the company started when there was almost no demand or awareness about technical or nonwoven textiles and their uses, especially in India. Then, with the vision of Dr. Rajaram Jaipuria, Ginni Filaments started working towards its goals. Moreover, the consumer products division was started as an entity integrated with technical textiles. A public limited company that has expanded into several divisions, locations and products. They are established as a wet wipe converter since 2006-7, and expanded into liquid cosmetics products in 2018, offering a great range of products to their partners. With confidence and assurance of over 32 years of consumer satisfaction, every Ginni product is carefully built to deliver exceptional quality. Right from the materials used, to detailed quality checks and thoughtful improvements, quality is at the core of everything they do.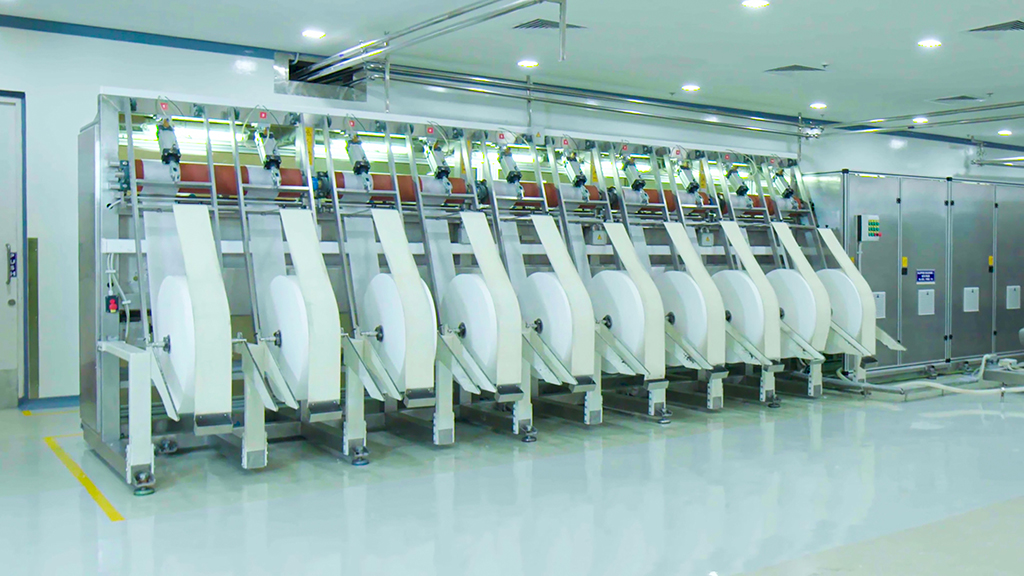 Down the line, multinational brands such as Johnson and Johnson started making their mark. Partnering with such multinational companies, Ginni Filaments has jointly grown throughout the years. Even today, according to Yash Jaipuria, almost 40% of the wet wipes market is operated by Ginni Filaments Limited. The initial production of wet wipes by Ginni Filaments started in Haridwar. Soon, the research and development team of the company analysed that there was going to be a higher demand for wipes and other pharmaceutical, hygiene and personal care products in the country. Therefore, the designing of pharmaceutical and alcohol-based wipes apart from other cosmetics was started in the Haridwar plant itself.
Technology for Wet Wipes
When Yash Jaipuria was asked to explain the type of technology being used to produce wet wipes in Ginni, here's the narrative. He started by explaining the mission, and clarifying that there are two types of wet wipe packs. The bigger one is known as a flat pack. On the other hand, the smaller is known as a cross-fold pack. Both types are used for baby care, personal care, hygiene and surface disinfectant purposes. "We only use European state-of-the-art technology and no human touch or intervention in any of the machines. Therefore, hygiene is top-notch in this type of manufacturing system, and every machine in the plant has gone through factory acceptance tests," he elaborates.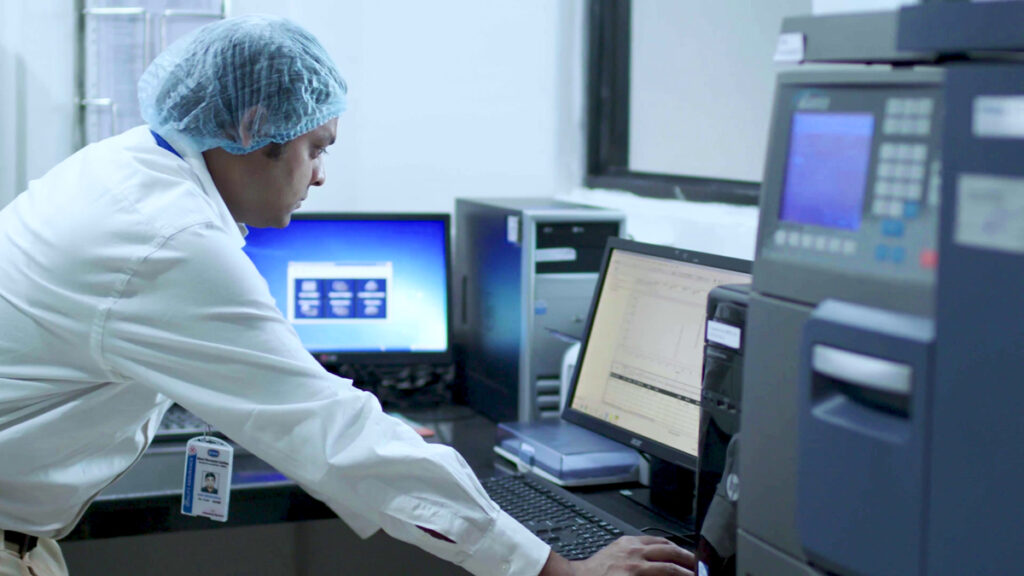 Every product that is manufactured by the company considers the feedback of customers who have already used the previous versions. To be able to keep up with the quality, Ginni Filaments Limited uses only specially manufactured machines that run on a unique technology. This is one of the primary aspects that the company takes care of. The other is the solution that is used to manufacture wet wipes. To be able to offer only the best quality solution, Ginni Filaments has joined hands with world-class equipment manufacturers who have proven technology and quality systems. Such collaborative efforts backed by a strong mission statement have helped Ginni Filaments Limited explore new paths, and create products that have stood the test of time across global markets.
Brand USP
As regards why its clients choose Ginni Filaments over other brands, Yash Jaipuria, says, "There are several reasons why Ginni is the preferred choice for several customers. One of the primary reasons is proven quality standards, and in addition, we were the first players who came up with innovative solutions meeting the customer vision and requirements in the market. We make sure that everything is on point right from the beginning of the manufacturing process till it reaches the end users."
Wet wipes are a highly critical product. For example, if you are using a towel and dump it in one place while it is still wet, you will see that after a few hours it starts smelling. It is because textile along with water are perfect food for microbes. The challenge is also the same with wet wipes because it also is made out of textile fabrics. However, in this case, the makers have to ensure that the wet wipes are still fresh and fragrant for the next two years or till their expiry date. Therefore, Ginni ensures that everything is perfect right from the start. For instance, they ensure that the water has zero contamination, the environment is perfect and germ-free and the workforce is skilled & trained for handling advanced technologies. Even the machines should be in perfect condition to produce the most excellent quality product. It is worth mentioning that Ginni is proud of its highly talented and dedicated team of workers – a force of around 3,000 personnel across India.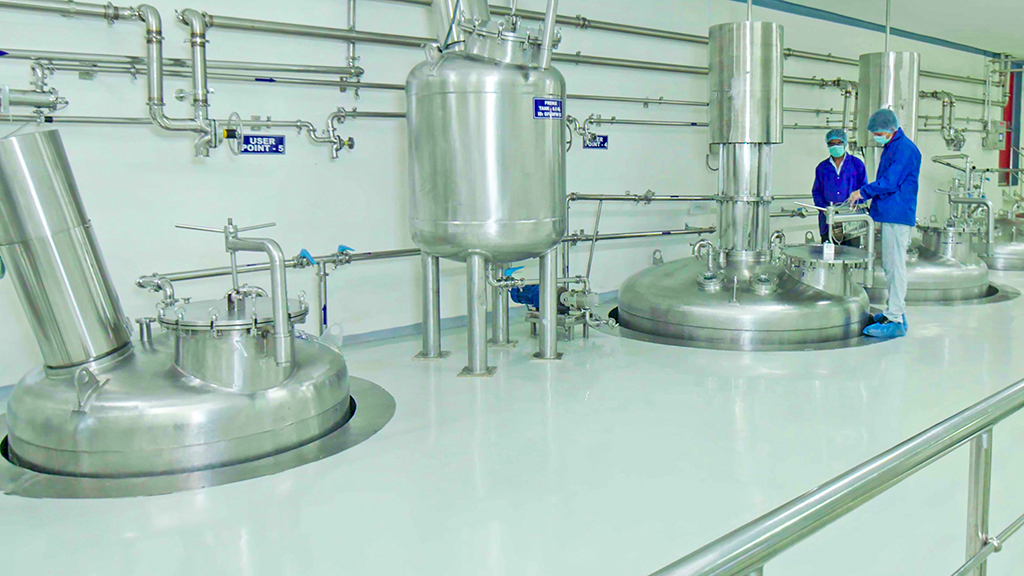 Types of Fabric Used
Ginni Filaments Limited is a vertically integrated company and makes their requirement of Fabrics. While manufacturing wet wipes, one can use multiple varieties of fabrics as raw materials. However, the company is extremely fortunate for being able to produce its own raw material. The primary types of fibres used for the manufacturing of wet wipes in the company are viscose and polyester, which are more straightforward than other materials. However, the combination of viscose and polyester will depend on the type of product that the customer demands. Apart from this, the company is using a particular spunlace manufacturing system currently in high demand.
Vision for Growth
According to Yash Jaipuria, the company has constantly been on the growth path since its inception and is trying to keep up the pace even now. Moreover, the new unit in Panoli, Gujarat has become a more significant advantage for them to achieve its goals, and break their own records in the future. It is the largest wet wipes manufacturing facility in India with capabilities for Alcohol, Pharma and Cosmetic Wipes. Further, Ginni Filaments Limited does not believe in manufacturing low-quality products just for quick perks. Therefore, each system and machine is highly certified and the technology is commendable too. With high levels of dedication, state-of-the-art technology, workers' expertise, and customer satisfaction and feedback, Ginni strides into the future as a leader.