Plasto Manufacturing Company (PMC) is India's leading certified manufacturer of compostable and biodegradable products. Augmenting to quality products are the Certifications for compostability obtained by PMC that include: Central Pollution Control Board, New Delhi, India. ISO ISO-17088 | BPI (Biodegradables Products Institute, New York, USA) | TUV Austria OK Compost Industrial.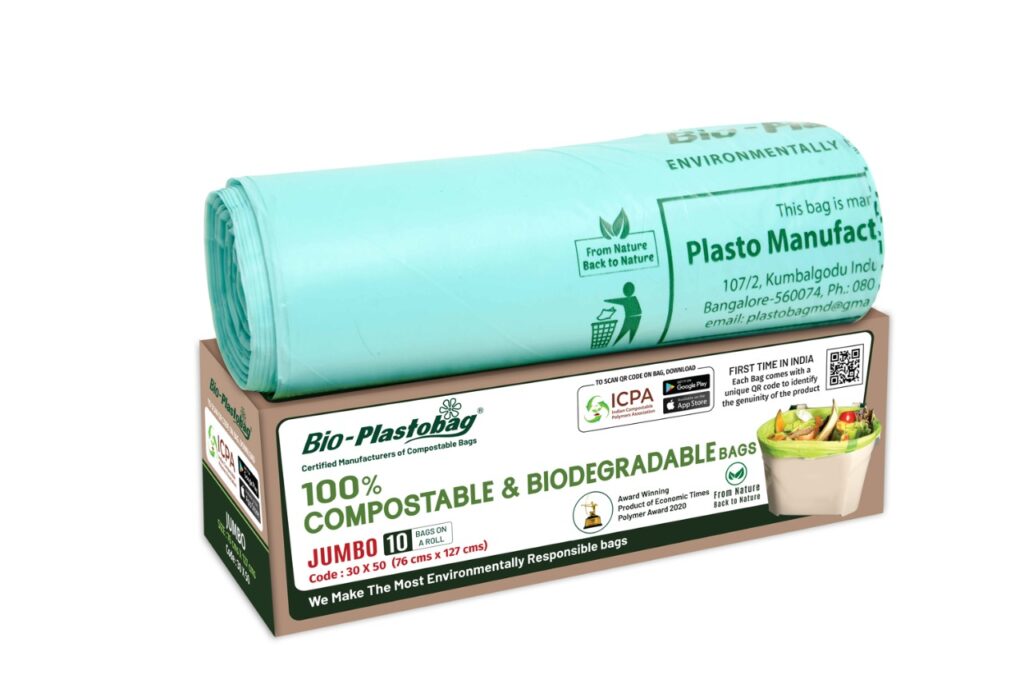 The product enlistment comprises of Compostable Carry bags | Compostable Fruit & Vegetable rolls | Compostable Garbage /Trash bags on roll | Compostable Grocery bags | Compostable Bio-Medical waste bags | Compostable flexible packaging | Compostable Dog Poop Bags | Compostable Apparel bags and Compostable Ecommerce Mailer bags.
The USP of the company is producing high quality products at competitive prices owing to its high production capacity. This has led to a vast client base across the globe.
Imbibing the ever revolutionizing technology, PMC has constantly upgraded to innovative products and features that focus on delivering genuine compostable product s- introduction of Dynamic Encryption Code (QR Code) on each product and GPS enablement being few of them.


For Business Enquiries:
www.plastobag.in
•••