Serves up tailor made plant-based meat for chefs and restaurants
Another Foods, a newly launched plant-based meat company, has found a unique way to help chefs and restaurants incorporate more plant-based dishes into their menus. By working directly with HoReCa (HOtel, REstaurant, CAfé) to co-create food solutions for consumers looking for sustainable and delicious plant-based dishes, Mumbai-based startup Another Foods not only supports their partners with original product development but also with marketing to differentiate their offerings from other plant-based products in the market.
"Having our own lab and manufacturing setup, Another Foods is able to create products specifically required by our partners. We've started with three SKUs including plant-based chicken mince, chicken burger patty, and chicken chunks. These products taste just like chicken and are texturally identical to conventional meat, but are non-flavoured, offering chefs the versatility to cook these products in different ways for different cuisines. We want restaurants and hotels to think of us as their raw chicken supplier – just like a Godrej or a Venky's – the only difference being that our products are plant-based," says Sharvil Desai, Founder, Another Foods.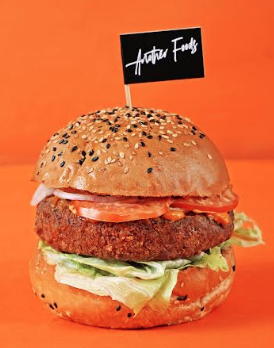 Sharing insights on the potential for a startup like Another Foods to successfully break into the Indian market, Nicole Rocque, Senior Innovation Specialist, GFI India says, "Startups like Another Foods entering the plant-based market – with their tailor made product and marketing solutions for restaurants and their aim of becoming raw ingredient suppliers for HoReCa – gives back culinary creativity to chefs. This model has great potential to scale as it leaves room for versatility, experimentation, and ultimately sustaining consumer interest for an extended period of time."
The startup is aiming for multi-city launches by the start of January, with several restaurant chains and hotels – including St. Regis – serving food dishes made with Another Foods' plant-based meat across Mumbai, Delhi, Bengaluru, and Goa.