Based on observations of the booming Chinese beauty and personal care market, Mintel finds that technology and ingredients are always driving innovation, while we see that many brands are already leveraging differentiated products to meet rapidly changing consumer needs.
In the Japanese market, as one of the top claims in skincare, anti-ageing appeals to consumers of different generations, and the market is expected to grow due to an ageing population and high life expectancy.
At the beginning, we need to be clear about several definitions:
Mainstream ingredients: most consumers are aware of it, and it is an obvious trend in newly launched products. Knowledge of these ingredients have been shared by brands and key opinion leaders (KOL) for a long period of time and are widely used in products.They are used as the main ingredient and enjoy high awareness among consumers.
Approaching mainstream ingredients: awareness among consumers is gaining momentum with increased presence in products. In terms of awareness and usage in formulations, these ingredients are not as widely known as mainstream ingredients, but knowledge and use of them are growing rapidly. They also can be found among multifunctional ingredients, but not as a key focus in ingredient communication.
New/emerging ingredients: there is a rising awareness among consumers and presence in few products. These ingredients are lesser known to consumers. Some of these ingredients haven't been used as main ingredients in product communication.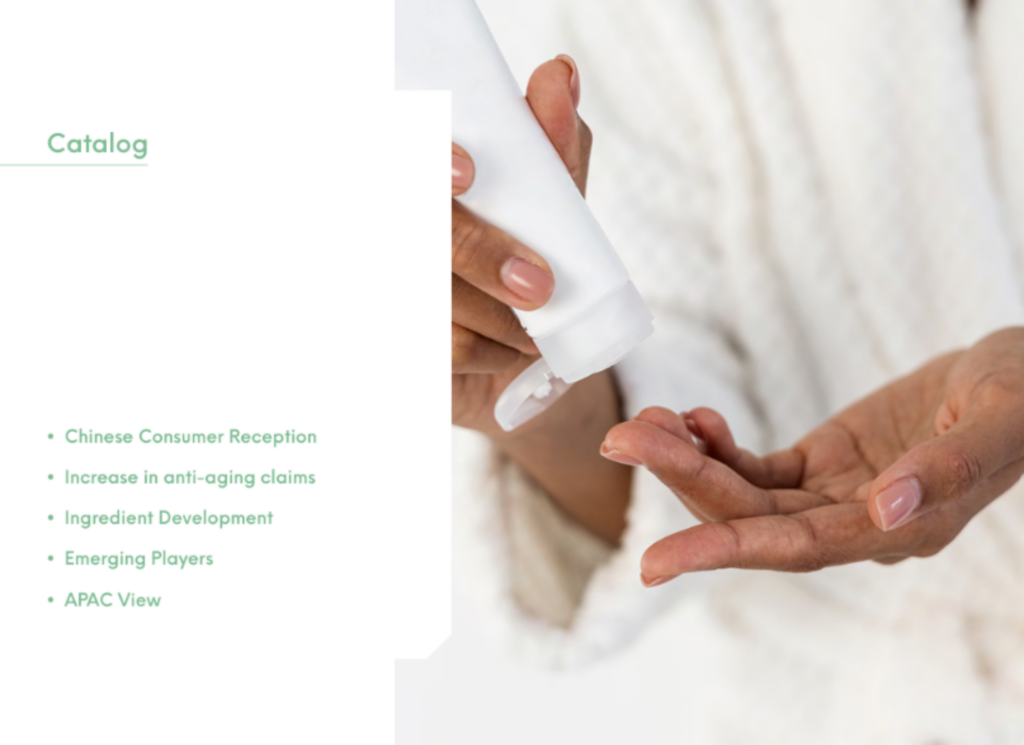 Innovative BPC Ingredients to Watch: Anti-ageing Skincare
Download